joshen paper & packaging
Our Past, Present, & Future Direction
Core Values
What's most important to us & built our business:


Never Judge a fellow employee's work for all of us are unique. Never Judge a customer by their apparent size for every customer is important to our business!

Always be Open-minded to new ideas & opportunities by listening to our employees, customers, and suppliers and providing solutions to their needs.

Above all, provide outstanding Services to our customers that they need to help improve, grow, and manage their business operation.

Be Honest with ourselves, our fellow employees, our customers, and our suppliers; maintaining integrity in our words and actions. Consistently speak and seek the truth.

Treat fellow employees, customers, and suppliers Equally; making business decisions without favoritism or prejudice.

Never say No. Be flexible in the products we inventory, the services we offer, and distribution programs. There is always a way to achieve what our customers need - Find It!
Home>About Us: Joshen Bio & Core Values
About Us
The Growing Years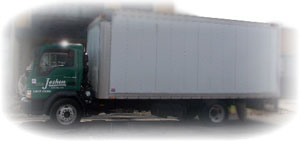 In 1988, Bob Reiner, President, and Michelle Reiner, CEO, opened the doors of Joshen Paper & Packaging to service a single customer, a local supermarket chain in Cleveland, Ohio, with packaging supplies. Since then, Joshen Paper & Packaging has been delivering thousands of products to thousands of businesses; opening distribution centers across the United States.
Our business has grown to now delivering solutions to:
Supermarkets
Restaurants
Retail operations
Manufacturing facilities
Distributors and Wholesalers

Contract packagers
Educational facilities
Municipal facilities
Health care facilities
Contract cleaning services
We take our reputation seriously. We have listened intently to our customers' needs and concerns and held ourselves accountable to what they have asked of us. Our business has grown alongside our customers and our reputation has always been intertwined with their success; forging long lasting relationships. We have brought independent operators to Fortune 500 companies the most cost effective and innovative solutions to their day to day business practices.
Product Offering Expansion
That single customer is still our customer today. This speaks volumes to Joshen's ability to provide exceptional service, competitive pricing, flexible distribution programs, and growth of our product offerings, that all have evolved with demand in the industry for a "One-Stop Supplier" that can deliver The Total Package of supply chain solutions.
Our product offerings now include supply products in the following categories:
Disposables & Packaging-including Custom Prints & Joshen's Fresh

™

Design
Eco-Friendly Packaging & Cleaning products
Fruit & Gift Basket supplies
Fixture & Display supplies
Hanging & Tagging supplies
Janitorial & Maintenance supplies

Labels & Sign Cards
Office Supplies
Specialty Print products
Pharmacy supplies
Shipping & Receiving supplies
Mototola Business 2-Way Radios
Newspaper Bag Advertising Inserts
Our strength is servicing our customers with nationally recognized product lines that allow us to be your "One-Stop Supplier." The benefit of dealing with one supplier has set Joshen apart for many years and allows our customers to focus on growing and managing their core business. We pride ourselves on finding the right product for the right application. Our technical expertise combined with a wide range of products options have helped numerous companies rethink the way they do business, in turn reducing their costs and saving hundreds of hours of labor.
Future Direction
It is an exciting time for Joshen! In January 2020, Joshen was acquired by Bunzl. Bunzl Distribution USA, Inc. supplies a range of products including outsourced food packaging, disposable supplies, and cleaning and safety products to food processors, supermarkets, non-food retailers, convenience stores and other distributors. Based in St. Louis, Missouri, Bunzl Distribution is the largest division of Bunzl plc, an international distribution and outsourcing group headquartered in London.
Our product lines, technology, services, and distribution programs will continue to evolve with the times
We are continuously striving to become more efficient by achieving our fill rates, streamlining our order process and growing our sales and customer service staff
Joshen Paper & Packaging is committed to achieving our goals by delivering supply chain solutions to you for all your distribution needs through products, pricing, warehousing, delivery options and unparalled commitment to customer service. With Joshen as your "One-Stop Supplier," we'll turn problems into dependable solutions and implement programs that are efficient and cost effective.
Contact us today so that we may begin taking action towards achieving your objectives and goals. We are ready to design a successful supply chain solution for you.
Thank You
A very special "Thank You" to all of our employees and customers who have soley contributed to building Joshen Paper & Packaging into the company that it is today... Your "One-Stop Supplier" delivering to you The Total Package.