joshen's s.m.a.r.t. system
Supply Management & Reporting Technology
Contact Us
For More Information

Click here to contact us to receive more information on Supply Products, Joshen's flexible Distribution Programs, or Procurement Solutions.
Distribution Programs
Joshen's Delivery Solutions

What's the most cost-effective option for delivering your supply products to your locations? Joshen will customize a Distribution Program for you. Click here to learn about Joshen's flexible Distribution Programs.
Home>Supply Chain Solutions: S.M.A.R.T. System
S.M.A.R.T. System

Solution
Joshen's Supply Management & Reporting Technology System Overview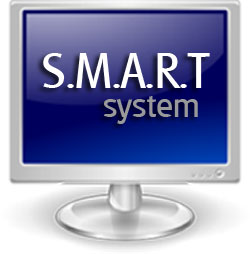 Managing your supply product information and your budget can be a time-consuming, daunting task. When you need your indirect-spend information, you need it on your desktop with a moments notice for internal reports or budget forecasting.
Complicate this when you have multiple departments or distribution centers, and the need to link together different supply product item code information, but may not have the information systems that will enable this.
Joshen's S.M.A.R.T. System was developed specifically for these reasons; enabling our customers to increase their supply product knowledge and efficiency in managing their supply product information and indirect-spend analysis.
At any point in time, Joshen's S.M.A.R.T. customers can retrieve the information needed.
Supply Management
Product code link information
Contract information
Vendor information
Reporting Technology
Customized reports - focus on just what you need
Time-frame flexibility
Contains your product code information
Summary or detail spend information
Exportable in many data formats
Contact us today to learn more about how Joshen can increase efficiencies in managing your supply product information, and provide you with the tools you need to analyze your indirect-spend.