order processing solutions
Joshen Has Flexible Order Processing Methods
Contact Us
For More Information

Click here to contact us to receive more information on Supply Products, Joshen's flexible Distribution Programs, or Procurement Solutions.
Distribution Programs
Joshen's Delivery Solutions

What's the most cost-effective option for delivering your supply products to your locations? Joshen will customize a Distribution Program for you. Click here to learn about Joshen's flexible Distribution Programs.
Home>Supply Chain Solutions: Order Processing
Order Processing Solutions
Customized Order Guides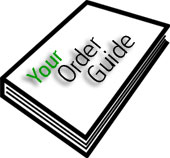 As an integral part of controlling your supply costs, Joshen can provide you with customized order guides that contain only supply products that have been authorized by your management team. Joshen updates these frequently so that your staff have all the supply products available for them to order.
Depending on your business segment, these can be organized by different "areas", "departments", or "general ledger names" of your locations.
In addition, to increase efficiency for your staff, these can contain your item code with a scannable barcode, specific to your font, if you utilize hand-held ordering devices for order placement.
Ordering Processing Methods
Joshen's order processing system can accommodate any order method that you require; including:
Joshen's Customer Service Staff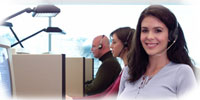 Our friendly and knowledgeable in-house customer service staff are available to answer any product questions, as well as order entry for:
Phone-in orders
Fax-in orders
Joshen's Account Management Team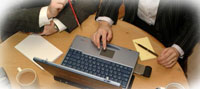 In interfacing with Joshen, you will find experts in the supply business, who are "consultants" not "salespeople or order-takers." Our business is supply products, and to assist our customers in directly improving their bottom-line and to operate more profitably. They can process your orders on-site, manage your inventory, and meet with you regularly to review supply product options.
Hand-held Ordering Devices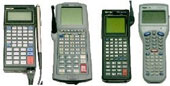 Joshen can provide your locations with hand-held "telxon" units that are used in conjunction with your customized order guides for order placement. Orders will be sent directly into Joshen's computer system, and delivered to you according to your pre-defined Joshen distribution program.
If your staff currently uses your company-owned hand-held units for ordering merchandise from your warehouse, Joshen can easily interface with your IT systems to accommodate this through our data mapping technology, and EDI or FTP transmission process; creating efficiencies and soft-cost savings for your company.
Joshen's b2b On-line Order System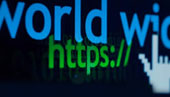 If your location(s) has access to the internet either directly or through your company's intranet, you can take advantage of Joshen's comprehensive secure on-line order system, complete with:
Product images
Product descriptions
Contract pricing
Authorized item flexibility
Organized by area, department, or general ledger
Budget parameters
The b2b on-line order system is ideal for individual locations through multi-location food service, retail, manufacturing, distributors, and complete school systems. If you are a general maintenance contractor, and want to effectively control the amount of product being delivered to your subcontractors or serviced locations, the benefits of this system will assist you in controlling your supply product costs.
Contact us today so that we can discuss how features and benefits of the Joshen b2b on-line order system can have a positive impact on your profitability.
Data Mapping Capabilities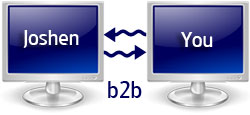 Joshen can adhere to your specified data fields, and receive supply product order information from your database either with EDI or FTP transmissions.
Joshen can map data received from any of Joshen's order methods into your specified fields, and transmit into your company's purchase order system for receiving and accounting functions.