custom print solutions
Joshen Will Assist You In Delivering Your Message!
Contact Us
For More Information

Click here to contact us to receive more information on Supply Products, Joshen's flexible Distribution Programs, or Procurement Solutions.
Distribution Programs
Joshen's Delivery Solutions

What's the most cost-effective option for delivering your supply products to your locations? Joshen will customize a Distribution Program for you. Click here to learn about Joshen's flexible Distribution Programs.
Home>Product Categories>Custom Print
Custom Print Solutions
Every business operator knows the advantage of custom printed supply products, and every manufacturer or warehouse is in need of some form of custom printed material. The obstacle is the minimum order quantities that many manufacturers require in order to print your supply products or materials. Need to decrease your inventory investment for your custom printed supply products? If your a retail chain and your custom prints are stored at your office or distribution center, do you want to not have to manage these items any longer; stop the time spent for your own employees picking and pulling these to ship to your stores; become more efficient and free-up your time? That's one of the many advantages of Joshen being your supply solution provider. We'll procure your custom prints, warehouse them, and deliver them to your stores when you need them; freeing your time & cash flow for purchasing your profit generating retail items or raw materials for manufacturing.
Custom Print Disposables & Packaging Solutions
Deliver Your Message & Enhance Your Identity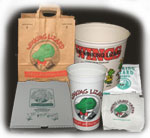 The more your customers see your graphics and merchandising message, the more they remember your products. Joshen's user friendly packaging and disposables can promote your products through graphics; enhancing your identity while helping to build repeat sales!

Have our award winning graphics department design a customized program for you, with our custom print packaging and disposable program expertise. Let Joshen assist you in delivering the merchandising message that will keep your customers coming back!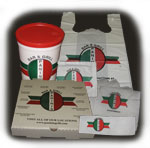 Examples include:
Cups - Hot and Cold
Tumblers
Juice & Smoothie
Food - Boxes & Containers, Sandwich Wraps
Napkins & Napkin Wraps
Coasters
Joshen is The Total Package for your Custom Print Packaging Solutions!
Custom Print Labels & Sign Cards
Whether you are a supermarket or c-store in need of custom print merchandising or scale labels, a retailer looking for custom printed price marking labels & shelf talkers, or a manufacturer or warehouse in need of identity or barcode labels, Joshen has the ability to work with you from procurement to delivery of your label and sign card supply needs.
Joshen is The Total Package for your Custom Print Labels & Sign Card Solutions! Contact us today so that we can discuss your custom print needs.
Custom Print Bag Solutions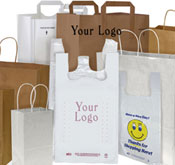 Continue your merchandising theme through all your paper and plastic bags! Whether your business needs paper or plastic shopping bags, pharmacy bags, optical bags, garment bags, newspaper bags, manufacturing parts bags, private-label lawn & leaf bags or lunch bags, Joshen has the procurement solutions and economies of scale to provide you with all your custom print bagging supply needs.
Plus with our warehousing and transportation solutions, Joshen will maintain the inventory for you, and deliver your product to you when you need it; on-time everytime!
Joshen is The Total Package for your Custom Print Bag Solutions!
Special Event Custom Print Solutions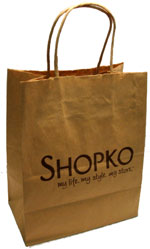 Have a company special event or new program roll-out in the near future? Do you need to communicate your marketing message quickly and with low minimums for these types of events? Joshen has all the manufacturing sources of supply for these types of events, and our staff can assist you from design to print to delivering the custom print products to your business with our distribution programs.
Examples include:
Giveaways to increase name recognition
Provide company identification
Promote your event
Improve traffic at trade shows
Motivate staff
Thank a customer
Increase awareness
Joshen is The Total Package for your Custom Print Special Event Solutions!
One-Stop for All Your Supply Products
The Total Package we deliver!
Joshen truly eliminates the need for costly multiple suppliers. With an inventory of more than 20,000 supply products, all of your needs to operate your business, from the back to the front, are taken care of at the lowest cost. With our expansive truck fleet, we can deliver the products you need at your location in the shortest time possible; or take advantage of Joshen's backhaul program to further drive down your supply costs! Along with our timely delivery, our procurement systems ensure you won't be out of supplies and be faced with operational issues or missed opportunities. Our S.M.A.R.T. System effectively manages your supply products, and flexible reporting technology delivers information to your desktop in a flash!
So whether your a supermarket, c-store, food establishment, food processor, manufacturing facility, retail store, public or private institution, municipality, distributor, or contractor, Joshen has the supply products that you need, at the lowest cost, to effectively merchandise and efficiently operate and manage your business. If we don't have it, we'll get it!