Joshen's Fresh Design
Enhance Your Bakery & Deli Product Packaging
Contact Us
For More Information

Click here to contact us to receive more information on Supply Products, Joshen's flexible Distribution Programs, or Procurement Solutions.
Distribution Programs
Joshen's Delivery Solutions

What's the most cost-effective option for delivering your supply products to your locations? Joshen will customize a Distribution Program for you. Click here to learn about Joshen's flexible Distribution Programs.
Home>Product Categories>Disposables & Packaging>Joshen's Fresh Design
Matched Packaging Design
What's In a Design?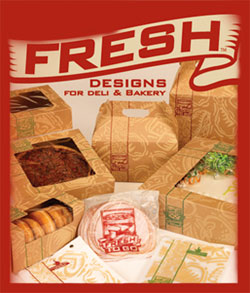 In today's competitive environment image and quality are more important than ever! Matched packaging delivers the fresh "in-store" image your customers will be attracted to and remember for future purchases.
A graphically coordinated packaging program promotes both product and store recognition resulting in a colorful consistent merchandising theme. Our stock Fresh Design ™ matched packaging program will assist you in driving sales and enhancing margin within you in-store bakery and deli departments!
Available Products
Bakery Boxes
Bakery Bread & Roll Bags
Deli Boxes
Deli Pouches & Zip-Type Bags
Deli Take-out Bags
To view or download the Fresh Design™ Brochure, click here.
Fresh Design
™ Sizes & Application
Bakery Department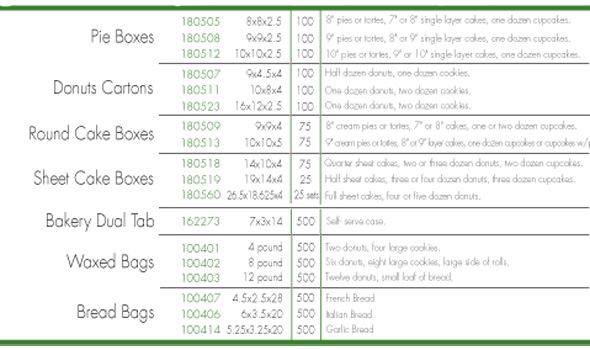 Deli Department

One-Stop for All Your Supply Products
The Total Package we deliver!
Joshen truly eliminates the need for costly multiple suppliers. With an inventory of more than 20,000 supply products, all of your needs to operate your business, from the back to the front, are taken care of at the lowest cost. With our expansive truck fleet, we can deliver the products you need at your location in the shortest time possible; or take advantage of Joshen's backhaul program to further drive down your supply costs! Along with our timely delivery, our procurement systems ensure you won't be out of supplies and be faced with operational issues or missed opportunities. Our S.M.A.R.T. System effectively manages your supply products, and flexible reporting technology delivers information to your desktop in a flash!
So whether your a supermarket, c-store, food establishment, food processor, manufacturing facility, retail store, public or private institution, municipality, distributor, or contractor, Joshen has the supply products that you need, at the lowest cost, to effectively merchandise and efficiently operate and manage your business. If we don't have it, we'll get it!