McNairn packaging
Company Overview & Products Manufactured in USA
MSDS Check
Material Safety Data Sheets
Your On-Line Source

Available Soon!
Product Literature
View All McNairn's Products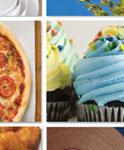 Click here to view or download all the many products available from McNairn Packaging
.
McNairn Packaging
Market Segments Served
Food Service
Grocery
Bakery
Food Processing
Cash and Carry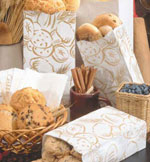 FSC Certified Products
A Sustainable Product Line!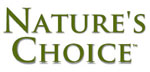 Click here to read about McNairn Packaging's product line, Nature's Choice, made from FSC Certified Paper Products.
McNairn Packaging
Reinforces its Commitment!


Click here to read out McNairn's commitment to offering sustainable products with the award of its most recent product certification from BPI (Biodegradable Products Institute).
Also provides a complete list of all BPI Certified McNairn Packaging Products.
Manufacturer Showcase>McNairn
McNairn Packaging

Culture & Values
Culture at McNairn Packaging rests on the core values of Sustainability, Innovation and Pride.
Sustainability
To borrow a phrase from Andy Savitz, author of "Triple Bottom Line", sustainability means meeting our economic, social and environmental commitments to our stakeholders.
Economic
"We must make a profit so that our story and the journey can continue. We have a responsibility to our ownership, our employees and our customers to satisfy the need for financial viability. Making a profit allow us to invest in our business, our employees and our community. It allows us to be innovative to assure continued financial success. Since we started this journey in 1882 we have gone through many changes and we will continue to evolve to remain competitive. Social We are committed to enriching our communities by our activities. We will provide our employees not only with a safe working environment but one that provides opportunities to grow, prosper and experience the pride being part of a company where integrity is the number 1 rule. At the end of the day it's all about our people, our customers, and our families and the people we share the world with."
Environmental
"We will make every effort to provide for the needs of our customers and employees without impacting the ability of future generations' ability to provide for their needs. We continuously strive to do more with less.
We exceed regulatory requirements for waste water treatment, we choose to use materials that come from renewable resources, and we strive to return our waste to the cradle by making many products that are compostable and diverting our waste stream into fuel pellets that qualify as renewable energy. Being green is not a destination but a continually evolving process where the finish line will continue move forward."
Innovation
McNairn Packaging was founded on Innovation. In 1882 McNairn Packaging was the first company in North America to do roll-to-roll coating. Innovation continues today with the search for new materials and packaging architectures to satisfy the changing needs of our markets and the need to do it in a way satisfies the "triple bottom line."
Pride
"We take pride in who we are and what we do. We are proud to offer products where quality is a given and to work in an environment of respect, diversity and entrepreneurship that provides each of us with opportunity to grow personally and professionally.
These values allow us to attract a diverse family of employees who are empowered to make a difference, to go beyond the ordinary and ask 'why not?' When you know you can be proud of how your company does business with its customers and treats its employees the journey becomes easier."
Certifications
FSC Certification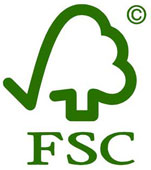 McNairn Packaging has achieved Forest Stewardship Council (FSC) chain of custody certification in their quest to satisfy their goal of producing packaging from well-managed forests for their customers. Chain of Custody links the certified forest to end user products and tracks the path of the raw materials from the forest to the consumer through all the stages of processing. The FSC certification is a promise that the product comes from well-managed forests and we are audited to ensure compliance. More information can be found at www.fsc.org. Cert No. SW-COC-003198, © 1996 Forest Stewardship Council A.C.
McNairn's FSC-certified product line is Nature's Choice.
BPI Certification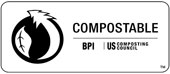 McNairn Packaging reinforces its commitment to offering sustainable products with the award of its most recent product certification from BPI (Biodegradable Products Institute).
The Biodegradable Products Institute (BPI) is a professional association of key individuals and groups from government, industry and academia, which promotes the use and recycling of compostable materials via composting in large scale facilities. McNairn's offering includes select bags and wraps from the following:
Bleached Grease Resistant with a maximum 19# basis weight (formula 072409-A)
Natural Dry Wax with a maximum 24# basis weight (formula 072409-B)
Bleached Dry Wax with a maximum 21# basis weight (formula 072409-C)
BPI labeled products are intended to be composted in a municipal or commercial facility. Check with local officials to determine if a program exists in your community.
SPC Member

The SPC is an industry working group inspired by cradle to cradle principles and dedicated to creating a robust environmental vision for packaging. Through informed design practice, supply change collaboration, education, and innovation, SPC strives to transform packaging into a system that encourages an economically prosperous and sustainable flow of materials creating lasting value for present and future generations. McNairn Packaging is a member of the SPC.
Joshen Has All Your McNairn Packaging Product Needs
Contact Joshen today to discuss all your packaging needs so that we can match the right McNairn Packaging product at the lowest cost, and deliver it to you whenever you need it.