office supply & specialty print
Let Joshen Handle All Your Office Supplies & Prints
Contact Us
For More Information

Click here to contact us to receive more information on Supply Products, Joshen's flexible Distribution Programs, or Procurement Solutions.
Distribution Programs
Joshen's Delivery Solutions

What's the most cost-effective option for delivering your supply products to your locations? Joshen will customize a Distribution Program for you. Click here to learn about Joshen's flexible Distribution Programs.
Home>Product Categories>Office Supply & Specialty Print
Office Supply Products
Office Supplies & Printing Supplies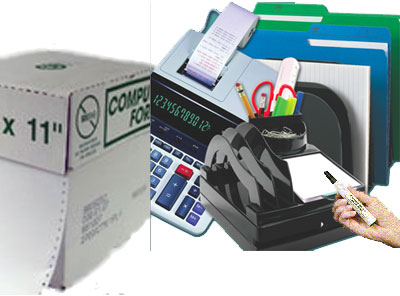 Years ago, the requests grew from our customers for office supply products, resulting in Joshen acquiring an office supply company. Now our customers are able to purchase these office supplies from us; thus consolidating their vendor-base, avoiding direct-to-facility freight charges, and increasing efficiency as staff no longer have to travel anywhere for their office supply needs. Examples of supplies include:
Copy, Computer, and Fax Paper
Storage Files
Toner Cartridges (both OEM & Remanufactured)
Paper Clips & Rubberbands
Pens & Pencils
Highlighters & Permanent Marking Pens
Calculators
Postage meter tapes & cartridges
and many more...
High quality office furniture, desks, chairs, and file cabinet needs are also available at low costs on a special order basis.
Joshen is The Total Package for your Office Supplies & Printing Needs! Contact us today for a full catalog of office supply products.
Cash Management Supplies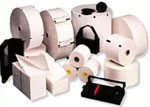 POS Rolls- 1 and 2 Ply Paper, Thermal, and Verifone
Register Ribbons & Cassettes
Credit card cleaning cards & pens
Counterfeit detection pens
Replacement scanning glass
and many more...
Joshen is The Total Package for your Cash Management Needs! Contact us today and will we'll take care of matching your register models to the correct POS rolls, and deliver them to you at low costs along with your regular supply orders.
Specialty Print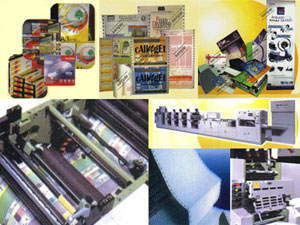 Joshen Paper has well-trained designers and printing sources that can assist you with any kind of layout help you need; with quick response times. Joshen will work with you at whatever level you are at. If you want to do your own layout, we'll work with that also. We accept files from all major design applications (Adobe Illustrator, Photoshop, CorelDraw) and also take files from MS publisher, MS Word, and others. We will work with you regardless of your design platform, and help make your design a success.We make an effort to make your specialty print costs as affordable as possible. One less product category that you have to worry about so that you can focus on your core business.
Have a comort level with your current printing source or a printing project already at press? Do you already have your materials printed that are being stored your warehouse or office, and your employees have to pick and ship? Look to Joshen for our distribution program solutions, and have your specialty print materials shipped directly to Joshen. We will pick and ship ANY or ALL of your specialty print materials along with your supply product orders; saving you on direct to store small shipments, and your employees time.
Take advantage of our b2b on-line order system, complete with images of your specialty print materials so your locations will know exactly what they are ordering!
Joshen Paper & Packaging is The Total Package for your Specialty Print Products! Examples of our specialties include:
Multi-Part Forms

Joshen Paper prints a large amount of multi-part carbonless forms each year for our customers. If you need invoices, load slips, sales slips, order forms, statements, or just about any kind of form you can imagine, we've probably already printed one. We custom design our forms to incorporate your business logo and color scheme. Don't like the way your current form is set up, no problem. Bring it in to Joshen and our expert designers will make whatever changes are necessary to make it into the form you need for your business.
We also offer numbering, perforating, booking, padding, continuous forms, and about any other kind of forms work you can imagine.
Business Cards
Joshen Paper is able to provide your business with the right look, offering tremendous selection of paper stocks, with coordinating letters and stationary; and all at very low prices. We can print your business cards in one, two or full colors; with or without raised ink. We offer great flexibility with regard to graphic layout and font selection, and low minimum order quantities.
Stationery
Joshen Paper can provide you will all kinds of stationery, envelopes, business cards and other correspondence. Perhaps you would like some personal stationery or thank you cards. Maybe, you want to start your own business and need the right image, or you just want a new look for your existing company stationery. Whichever the case, we provide high quality products at very low prices.
Brochures & Flyers
Joshen Paper has extensive experience producing high quality product literature. Whether your project is relatively simple or extremely complex, we can meet the needs of your business. From simple, one color single page documents to full color multi-page human resource manuals, Joshen will procure outstanding literature that will bring your business to the next level.
One-Stop for All Your Supply Products
The Total Package we deliver!
Joshen truly eliminates the need for costly multiple suppliers. With an inventory of more than 20,000 supply products, all of your needs to operate your business, from the back to the front, are taken care of at the lowest cost. With our expansive truck fleet, we can deliver the products you need at your location in the shortest time possible; or take advantage of Joshen's backhaul program to further drive down your supply costs! Along with our timely delivery, our procurement systems ensure you won't be out of supplies and be faced with operational issues or missed opportunities. Our S.M.A.R.T. System effectively manages your supply products, and flexible reporting technology delivers information to your desktop in a flash!
So whether your a supermarket, c-store, food establishment, food processor, manufacturing facility, retail store, public or private institution, municipality, distributor, or contractor, Joshen has the supply products that you need, at the lowest cost, to effectively merchandise and efficiently operate and manage your business. If we don't have it, we'll get it!