Crown Poly
Hippo Sak It To Lift Your Bottom Line!
MSDS Check
Material Safety Data Sheets
Your On-Line Source

Available Soon!
Manufacturer Showcase>Crown Poly>Hippo Sak


The Invincible Grocery Bag
The Hippo Sak™ was invented with the shopper, store and environment in mind. Its patented Hippo Strip™ prevents the bag from tearing at the bottom seal. It is truly an invincible bag that decreases bag use, enhances shopper satisfaction, increases item count, and helps speed up the checkout process.
Enhances Shopper Satisfaction
Shoppers have fewer bags to carry and load into their car
Hippo Ties prevent bag contents from spilling over in the car
Wider and thicker Hippo Handles are more comfortable to carry
Shoppers prefer to reuse Hippo Saks at home more than any other grocery bag
Increases Item Count
One Hippo Sak

™

, like a paper bag, can hold the groceries of 3-4 non-reinforced bags
35 Items in 15
non-reinforced bags
35 Items in 4
Hippo Saks
Rack holds the Hippo Sak
upright to ensure bagger
completely fills the bag.
Speeds Up the Check Out Process
Eliminates time spent on double bagging
Efficient self-opening feature decreases time spent opening each bag
Decreases the handling time spent on grocery bags-baggers are opening & transferring fewer bags to shoppers.
Hippo Rack's 4 bundle capacity requires less frequent loading of the rack



Less frequent Rack Loading:
Due to bag usage reduction

Reliable Self-Opening:
Speeds up checkout
Hippo Sak Will Quickly Gain Bagger's Confidence
Hippo Sak™ with reinforced bottom seal:

Doesn't tear, leak or get holes
Never needs double bagging
Gives baggers the confidence to increase item count

Can you image not having to double bag again ?
Helps Preserve & Protect Our Environment
Hippo Saks are more eco-friendly than paper bags and ordinary t-shirt bags!
Hippo Sak Supports the #1 goal of the EPA, which is source reduction
Each properly used Hippo Sak can substitute for more than 2 commodity t-shirt bags
The only pro-environment and pro-business product for retailers
Reusable for shopping or at home - Can be reused as a 5 gallon trash bag with no holes
100% recyclable at the end of its lifetime
Made from at least 10% recycled material
Lower overall carbon footprint than paper bags
Holds more items than a paper bag but requires only 1/4th the energy and 1/20th the water to produce
Made only in the USA from domestic natural gas
Non-absorbency reduces bacteria transmission for safer food handling
Grocery Bag Environmental Impact Report Card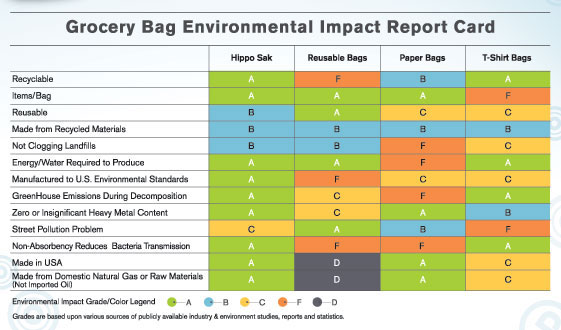 Joshen Has All Your Crown Poly Product Needs
Contact Joshen today to discuss your bagging needs. Let us show you all the features and benefits of the Hippo Sak™. With complete training tools to facilitate proper bagging techniques, you can begin using less shopping bags!