hanging & tagging supplies
Joshen Has The Supplies That You Need.Low Prices
Contact Us
For More Information

Click here to contact us to receive more information on Supply Products, Joshen's flexible Distribution Programs, or Procurement Solutions.
Distribution Programs
Joshen's Delivery Solutions

What's the most cost-effective option for delivering your supply products to your locations? Joshen will customize a Distribution Program for you. Click here to learn about Joshen's flexible Distribution Programs.
Home>Product Categories>Hanging & Tagging Supplies
Hanging & Tagging Supply Solutions
If you are purchasing your hanging & tagging supplies on a direct-basis currently, but want to avoid your direct-to-store shipping charges or small order fees, then look to Joshen's flexible distribution programs. Joshen will warehouse your hanging & tagging supplies, and ship them to your store or to your distribution center along with your regular Joshen supply orders.
Retail Store Hanging Solutions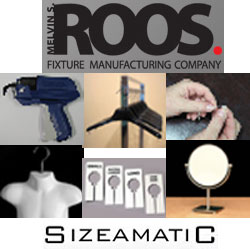 Whether your just opening a boutique, or are getting ready for resets or that important store walk-through, Joshen has all the retail store hanging supplies at competitive prices for your business.
Some examples of Joshen's hanging supply products include:
Apparel Sizers/Dividers
Display Forms-Torso
Garment Reach Pole
Hangers
Connecting Strips
Retail Store Tagging Solutions
Joshen will work with your merchandising staff to procure the exact hanging & tagging supply products that you need at competitive prices.
Some examples of our Joshen's tagging guns & parts supply products include:
Tagging Guns
Replacement Needles
Hook Pins
Beaded Securaties
Security Loops
Plastic Fasteners
Hang Tabs
Make sure to visit Joshen's label category of supplies where you will find bib tags and pull tags, and all your thermal print custom label needs to merchandise and price your retail items.
Are your store personnel having difficulty ordering the correct supply products? With all the variety of hanging & tagging supply products, it can be quite confusing. Look to Joshen's b2b order processing on-line solutions, where your stores can order supply products complete with images so they know the exact supply products they are ordering; increasing efficiency in your stores.
One-Stop for All Your Supply Products
The Total Package we deliver!
Joshen truly eliminates the need for costly multiple suppliers. With an inventory of more than 20,000 supply products, all of your needs to operate your business, from the back to the front, are taken care of at the lowest cost. With our expansive truck fleet, we can deliver the products you need at your location in the shortest time possible; or take advantage of Joshen's backhaul program to further drive down your supply costs! Along with our timely delivery, our procurement systems ensure you won't be out of supplies and be faced with operational issues or missed opportunities. Our S.M.A.R.T. System effectively manages your supply products, and flexible reporting technology delivers information to your desktop in a flash!
So whether your a supermarket, c-store, food establishment, food processor, manufacturing facility, retail store, public or private institution, municipality, distributor, or contractor, Joshen has the supply products that you need, at the lowest cost, to effectively merchandise and efficiently operate and manage your business. If we don't have it, we'll get it!