handi-foil of america
Company Overview & Products Manufactured in USA
MSDS Check
Material Safety Data Sheets
Your On-Line Source

Available Soon!
Product Literature
View All HFA's Products

Click here to view or download all the many products available from HFA.
How to Measure Pans
Use This Guide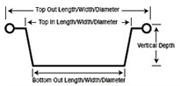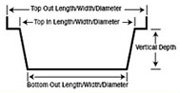 Reuse Your Pie Pans
Read 7 Clever Ideas!

Click here to read 7 clever ideas for how you can reuse your pie pans at your house.
Remember that pie pans are made from aluminum, so they can be recycled, also!
Eco Friendly Foil
Reduce Storage Space!

Click here to read out HFA's Eco Friendly Foil. With a smaller carbon foot print, HFA's foil has reduced packaging so you can reduce your storage space.
Home>Handi-foil of America
Handi-foil of America
Company Overview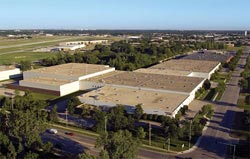 Handi-foil Corporation is a privately owned manufacturer of disposable aluminum products committed to quality, convenience and innovation. In the industry since its inception in 1958, they have accumulated the knowledge and experience necessary to stay on the cutting edge of innovation and technology. As the industry leader, they offer a complete line of foil containers and dome lids including traditional, high-end and seasonal bakeware items. Their recyclable, American made products are manufactured in Wheeling, Illinois, U.S.A. and are kosher approved under the supervision of the Orthodox Union and bear the emblem. Look for their products nationwide in grocery and mass merchandise stores.
Product Mix
Food Service

HFA is proud to offer an extensive product line with the quality and variety you need. Assortment includes steam table pans, rounds, squares, oblongs, ovals in a variety of sizes with coordinating aluminum, board and plastic dome lids. Roll foil is available in a variety of widths and lengths in both standard and heavy duty.
New to 2008, Handi-Foil of America introduced Handi-film. Made from top of the line PVC, superior quality and cling are just a couple of benefits Handi-film provides. Available in 12", 18" & 24" widths, metal edge cutter or slide cutter blade. Made in the U.S.A.
Catering

From steam tables in a variety of sizes to a full assortment of serving trays, HFA's extensive catering line will satisfy all your needs. Serving trays available in:
Aluminum with floral embossment and also
Black plastic with matching clear high dome lids.
Combine with other HFA standard items to customize to your needs.
Bakery
HFA offers a wide selection of bakery pans in a variety of shapes, sizes and depths to meet your baking needs, from:

Cake and pie pans
Sheetcake pans
Muffin pans
Use with coordinating clear dome lids for premium presentation and easy transport.
Carry Out

Perfect for carry out, delivery, or leftovers, HFA's comprehensive line of carry out containers is your answer. Offered in a variety of sizes, shapes and depths our carryout containers are perfect for hot or cold applications. Both foil laminated board lids and clear plastic lids are available to fulfill your carry-out needs. 100% recyclable.
New to 2008, Handi-Foil of America introduced Gourmet to Go premium pans. These smooth wall containers are perfect for takeout, prepared meals, bakeries and more. Available in two toned black-n-gold, Gourmet to Go was designed to travel from freezer to oven to table maximizing convenience and presentation. Combined with clear PET dome lids, Gourmet to Go will be a perfect addition to your kitchen.
Made in the U.S.A.
Food Processors

HFA's aluminum foil containers and rolls are perfect for any food processing application.
Use for cooking, freezing and storing, HFA's extensive product line is ideal for hot and cold foods.
Click here to read about HFA's new Eco Friendly roll foil packaging!

Joshen Has All Your HFA Product Needs
Contact Joshen today to discuss all your hot and cold food storage needs so that we can match the right HFA product at the lowest cost, and deliver it to you whenever you need it.