Inno-Pak
Company Overview & Products Manufactured
MSDS Check
Material Safety Data Sheets
Your On-Line Source

Available Soon!
Product Literature
View All Inno-Pak's Products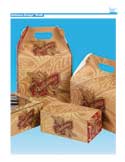 Click here to view or download all the many products available from Inno-Pak
.
Inno-Pak
Market Segments Served
Food Service
Supermarkets
C-Stores
Theater/Concession
Retail Operations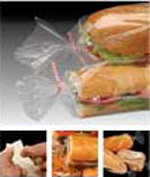 Joshen's Fresh Design
Designed by Inno-Pak!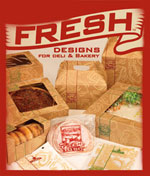 Click here view Joshen's exclusive matched packaging concept that was designed and produced by Inno-Pak.
Manufacturer Showcase>Inno-Pak
Inno-Pak

Today
Since 1992, Inno-Pak has supplied flexible plastic and rigid paperboard packaging to multiple industries. Inno-Pak began designing, producing, and distributing packaging for supermarkets, convenience stores, and in-store departments, and has since expanded to service the food service, retail, and food processing industries.
"Today, Inno-Pak is a leading supplier of both stock and custom packaging because we focus on providing innovative, user-friendly solutions. We listen to the packaging challenges our customers face and then go to work to solve them graphically, structurally, and cost effectively. Our domestic and global facilities then produce and ship the packaging to state-of-the art warehouse/distribution centers for just-in-time delivery to our customers. At Inno-Pak we thrive on challenge. No matter what type of packaging problem you face, we're ready with design and production solutions to protect, market and sell your products."
Matched Packaging Design
Engineering a great package is one thing, but giving it the right identity and graphic appeal for consumers takes entirely different skills. Fortunately, Inno-pak's award-winning graphics team stands ready to create brand-right designs that elevate product perceptions and increase sell-through. Whether you need graphics for a single item or a range of packaging solutions, folding cartons or flexible packaging, Inno-pak's Matched Packaging will provide the outstanding designs you require. Give Inno-pak an opportunity to design a memorable package for your products with their full-service graphic design capabilities.
Click here to view Joshen's exclusive "Fresh Design" matched packaging concept that was designed and produced by Inno-pak.
Customization
It's rare that you won't find an existing packaging solution among the many designs Inno-pak offers. Maybe the item to be packaged is an odd size or shape, or perhaps the method of display and dispensing is completely new. Inno-pak says, "Bring it on!" Their designers have a long track record of doing what "couldn't be done." Structural engineering problems are the puzzles they love to solve.
They'll create a new cost-effective solution perfectly structured to fill your requirements, and they'll match your branding graphics or create new, complementary designs. Inno-Pak has provided solutions for so many of Joshen's customers over the years. Let your Joshen Account Manager know of any customized packaging you need, and they will start the process with Inno-pak for you!
Manufacturing
Inno-pak has a global network of facilities resulting in reduced packaging costs. These days, the advantage of offshore manufacturing is clear: significantly reduced cost without compromise to quality. Which is why Inno-pak has manufacturing facilities in Asia, as well as here in the United States.
Sustainability
Sustainability Defined
Sustainable Packaging..."meets the needs of the present without compromising the ability of future generations to meet their own needs".—World Commission on Environment and Development.
The Sustainable Packaging Coalition defines sustainable packaging as packaging that:
Is beneficial, safe & healthy for individuals and communities throughout its life cycle;
Meets market criteria for performance and cost;
Is sourced, manufactured, transported, and recycled using renewable energy;
Maximizes the use of renewable or recycled source materials;
Is manufactured using clean production technologies and best practices;
Is made from materials healthy in all probable end of life scenarios;
Is physically designed to optimize materials and energy;
Is effectively recovered and utilized in biological and/or industrial cradle to cradle cycles.
Inno-Pak is committed to offering sustainable packaging solutions to the industries they service.
Some of the many alternatives available in Inno-pak's packaging are:
Joshen Has All Your Inno-Pak Product Needs
Contact Joshen today to discuss all your packaging needs so that we can match the right Inno-Pak product at the lowest cost, and deliver it to you whenever you need it. Schedule your appointment and let Inno-Pak assist you in designing a custom packaging program that will deliver a merchandising message that will keep your customers coming back!